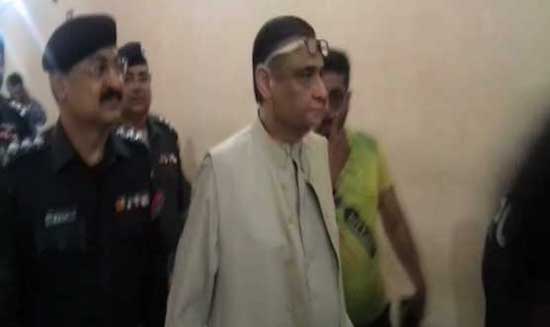 An anti-terrorism court on Saturday allowed Dr Asim Hussain to travel abroad for two weeks to get medical treatment abroad.
On today's hearing, the court allowed Dr. Asim to leave the country for two weeks for the medical treatment following the submission of Rs 2 million as surety.
On April 12, Dr. Asim filed a request in the Sindh High Court  to remove his name from the Exit Control List (ECL).
Dr Hussain's lawyer requested the SHC to allow his client to travel abroad for a surgery for his back ailment.
According to the petition filed in court, a medical board advised the former minister to travel abroad for treatment. The petition further stated that Dr Hussain took an appointment with a doctor based in London for April 20 and any delay in treatment might further deteriorate his health.
Dr Hussain, who was arrested by the Rangers on August 26, 2015, was released after 19 months of incarceration
The National Accountability Bureau (NAB), Ministry of Interior, Home Department Sindh, and Inspector General of Police Sindh were made respondents to the request.