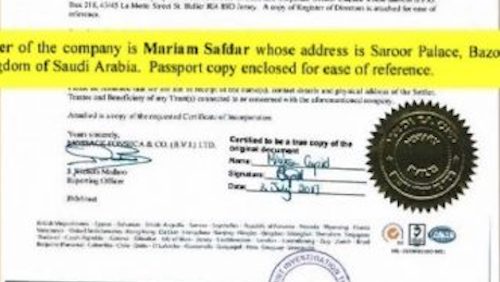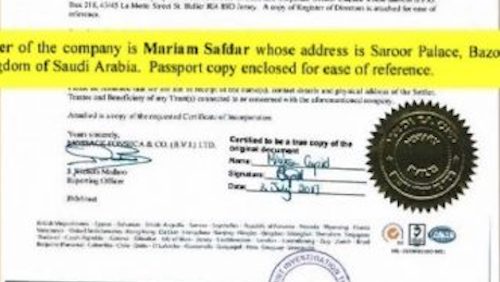 The Attorney General of the British Virgin Islands confirmed that the Nielsen, Nescoll offshore companies were owned by Maryam Nawaz.
According to papers leaked in the Panama Papers Maryam Nawaz was the owner of the Neilsen, Nescoll offshore companies.
Since the Panama Leak, Maryam had rejected the claim that she was the beneficial owner of the two offshore companies and denied ownership of these two companies.
The Sharif family had insisted that Maryam was a trustee of the apartments in London whereas Hussain Nawaz was the real beneficial owner. This correspondent had publicly announced to apologise if the Panama Papers documents were proved false. But they turned out to be true
The lawyer also declared Maryam Nawaz's signatures on the Minerva Financial Services, an offshore firm, as fake.
The JIT in its report said it had verified the documents through Mutual Legal Assistance (MLA) letter sent to the BVI's attorney general to inquire whether the BVI inquired about the beneficial owners of Nielsen and Nescoll from Mossack Fonseca, the law firm whose data was leaked and that came out in the form of Panama Papers.
The JIT had written a letter to the British Virgin Islands to assist in their Panama Leaks investigation.