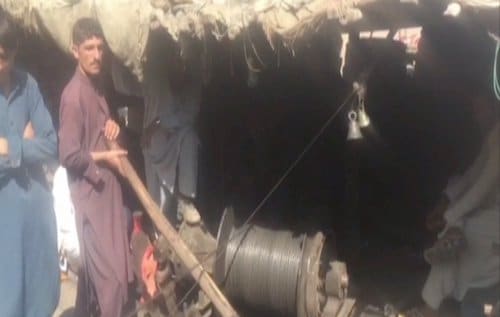 Six coal miners were killed and 2 trapped as  a coalmine collapsed in Balochistan's Harnai district on Thursday night.
Chief Inspector Mines Iftikhar Ahmed said that efforts to rescue the remaining two miners trapped inside are underway. He has also ordered an investigation in the incident.
Ahmed said a landslide occurred at two spots at the Sharig Coal Mine in Harnai on Thursday night, trapping two miners inside. Six other miners then proceeded to rescue their colleagues but got trapped themselves.
Rescue staff said that there is little possibility the miners are still alive.
Body of one miner was recovered on Friday while another was rescued in an injured state. (PhotoNews / Geo News)