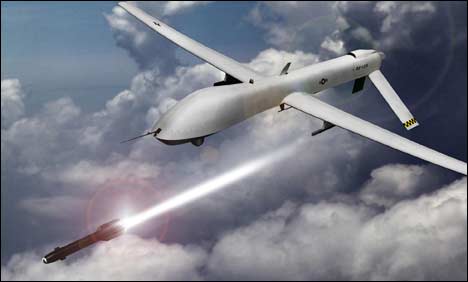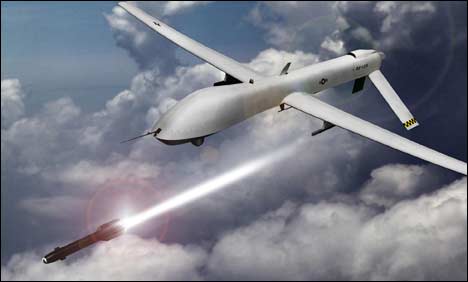 A secoend drone attack has been reported near the Pak-Afghan border area of Kuch Khurram in Afghanistan on Tuesday.
According to sources, today's drone strike targeted a house in Kuch Kurram and casualties are expected following the attack.
The political administration of the area claims that both drone strikes on did not happen on the Pakistani side of the border.
At least 20 people were believed killed and 10 injured in a drone attack near the same area on Monday. Six missile strikes were reported to have been carried out.