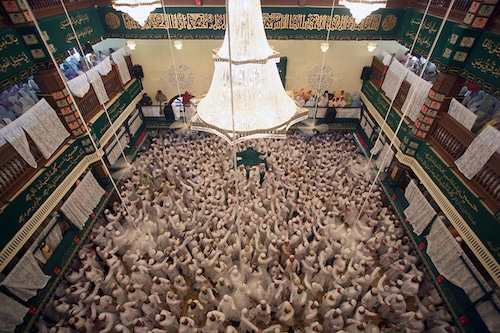 Bohra Community members are returning to their countries on culmination of their annual congression.
According to Inter Services Public Relations (ISPR), more than 21,000 foreigners including near 12,000 Indians participated in this event which was organised  during Muharram at Karachi from 22 – 30 September after a gap of 21 years.
Number of Indian citizens moving by road through Wagah border Gate expressed their acknowledgment for peaceful environment and hospitality extended to them during the stay.
Director General Pakistan Rangers Punjab visited facilitation Center established at Wahga border for their arrival / departure.