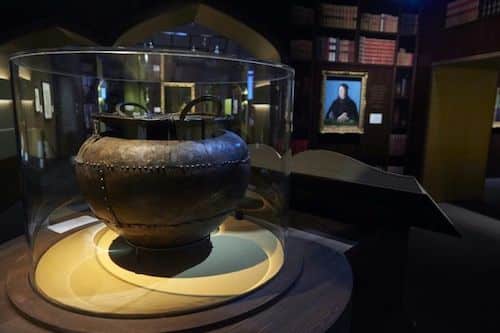 The British Library has conjured to life the magical world of Harry Potter in a new exhibition featuring the...
The birth anniversary of Quaid-i-Azam Mohammad Ali Jinnah will be celebrated across the country on Friday. Mr Jinnah was born on Dec 25, 1876, in Karachi. The day has been declared a public holiday. A change of guard ceremony will be held at the Quaid's mausoleum in Karachi early...
Read more
The Ministry of Water and Power has opposed the proposal of continuing gas supply to Engro Fertilizers from the Mari field and wants to divert it back to the Genco-2 power plant. Engro has continued to receive gas from the Mari field since July 2013. Earlier, the Pakistan Peoples...
Read more