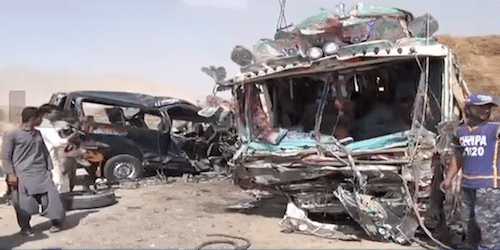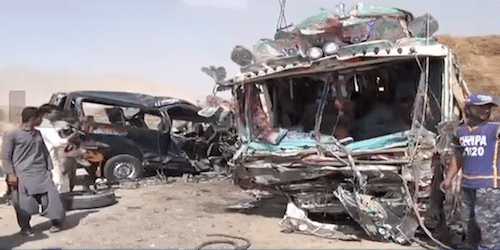 At least 14 people died and 25 others injured when a university bus collided with a van in the Dasht area of Mastung district on Saturday
According to details, a bus carrying employees of the university collided with the wagon in Mastung. The passenger bus was enroute to Sibbi from Quetta when it collided with the van. The van's passengers were mostly young men on their way to a picnic.
The injured have been shifted to Civil Hospital, Quetta for treatment, and the bodies are also being shifted to the hospital.
Five of the injured are in critical condition and are being treated in the hospital's trauma centre.
Prime Minister Shahid Khaqan Abbasi expressed shock and grief at the number of deaths in the accident. He prayed for the speedy recovery of all the injured in the accident and issued directives for authorities to provide immediate care and relief to the injured.
Several of the injured are said to be in critical condition.